I have spent a lifetime connecting with our great outdoors and have developed a deep-routed passion for all the wonders our fabulous planet has to offer us. I clearly remember early family wanderings in the magnificent English Lake District, building a kayak by hand with other Scouts, and my first back-packing expedition with a school friend – we managed all of 4 miles, but it felt like we had conquered the world!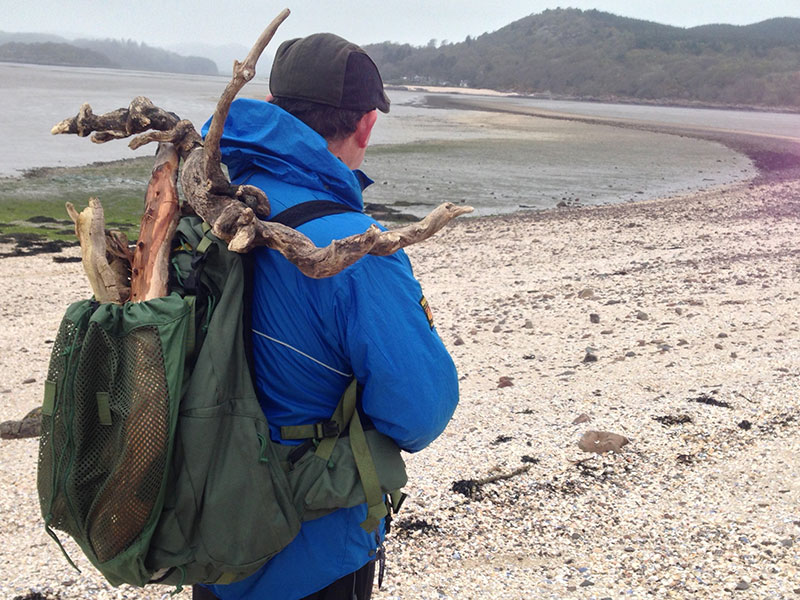 From exploring unclimbed mountains in Greenland, to wondering through ancient woodlands in Scotland, nothing recharges my energy levels quite like being outdoors. I have been lucky enough to share this passion with many others, coaching and leading numerous young people and adults in a range of outdoor and adventurous activities, and leading many youth expeditions to remote corners of the globe. But with a couple of significant bouts of illness under my belt, my focus has shifted from the big mountains with big views, the scary waterfalls with big drops, and the remote expeditions with big risk, to the finer things our natural world has to offer. I am fascinated by the colours, textures and sounds that can be found even in even the tiniest of creations; the rich purple/blue colours of a beetles wing left by a hungry badger, the site and sound of a thousand hungry mackerel as they dart about my boat on a feeding frenzy, the splashing of a herd of red dear swimming just a few metres in front of my kayak, and the fiery glow of autumn leaves that herald the onset of winter.
As a qualified teacher, with more than 30 years' experience of working in education and training, I am now taking the opportunity to launch a new career in wood-crafting. Using my crafting skills to make and sell unique pieces and tapping into my training and education skills to offer wood-craft skills courses.